Which Ceva Soft Chew Is Right For Your Dog?
Ceva's family of soft chews comes in two formulations to meet the needs of your pet. Both formulations contain ingredients to help promote healthy joint function. TRP-Tri-COX® contains an additional patented ingredient to help maintain normal inflammatory and immune response in the joint, and is geared more towards dogs who experience occasional stiffness due to normal daily exercise and activity.

TRP-Tri-COX®
For Dogs Who May Experience Occasional Stiffness Due To Normal Daily Exercise & Activity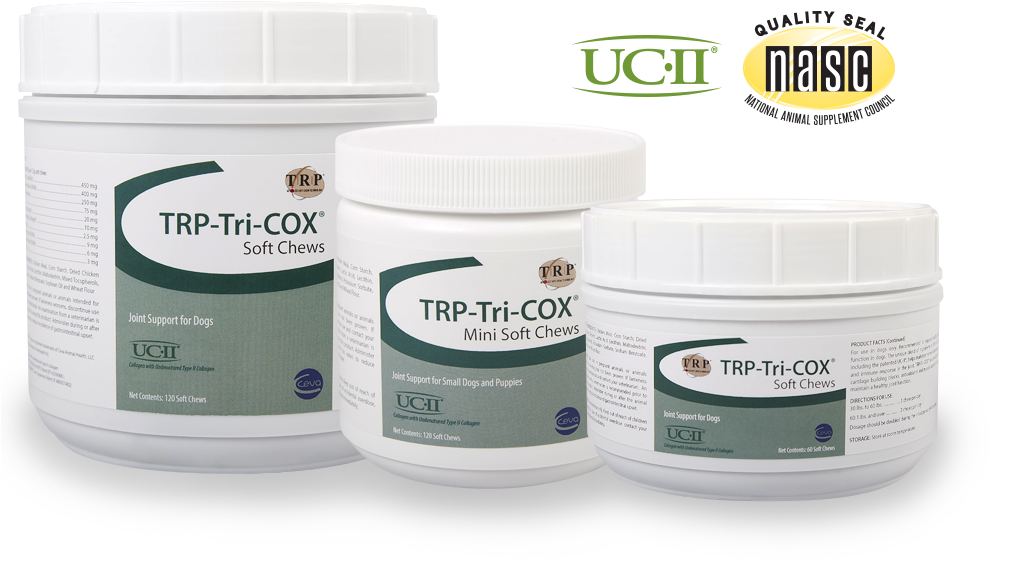 LEARN MORE
UC-II® is a registered trademark of InterHealth Nutraceuticals
To support joint function and flexibility by offering enhanced levels of key ingredients to provide building blocks for cartilage and connective tissues.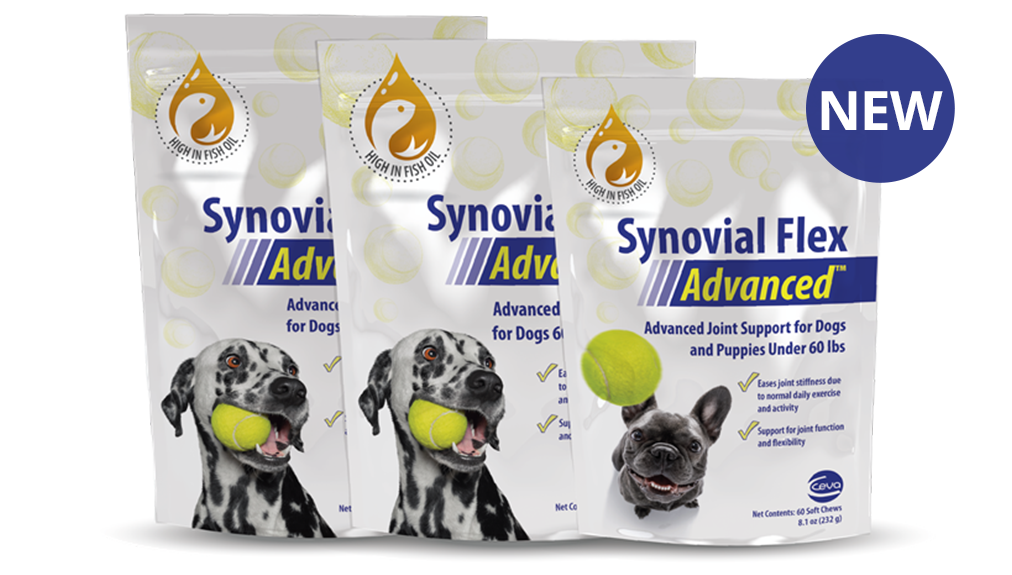 LEARN MORE
For Dogs Who May Experience Occasional Stiffness Due To Normal Daily Exercise & Activity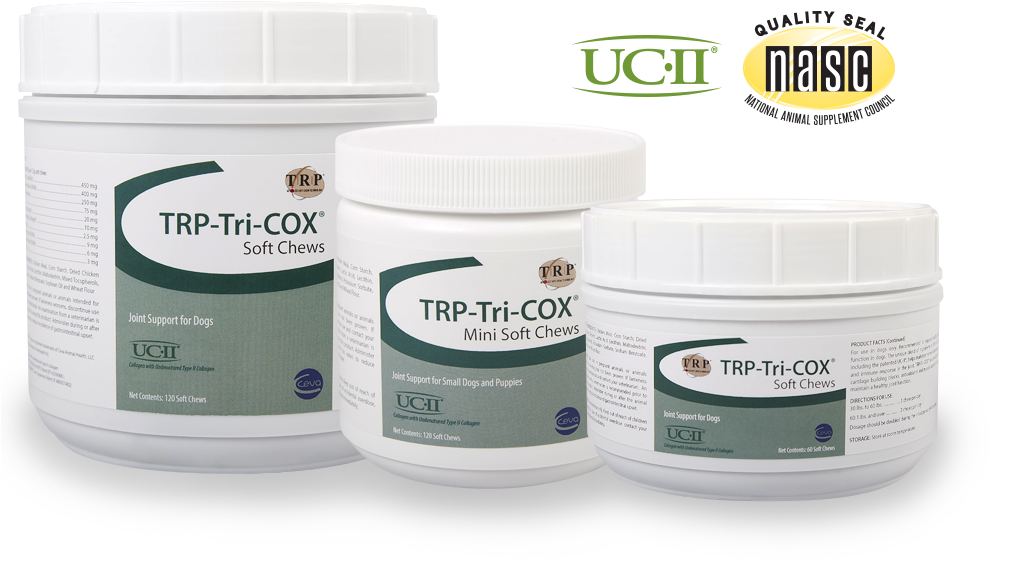 LEARN MORE
UC-II® is a registered trademark of InterHealth Nutraceuticals